What is an Expungement?
Arrests that do not result in conviction, and even many convictions for criminal offenses may be "expunged" from one's record. This means that the incident and all resulting paperwork can be erased. As per N.J.S.A. 2C:52-1(b):
Expunged records shall include complaints, warrants, arrests, commitments, processing records, fingerprints, photographs, index cards, "rap sheets," and judicial docket records.
Thus, a comprehensive listing of records shall be removed and isolated should an expungement order be issued.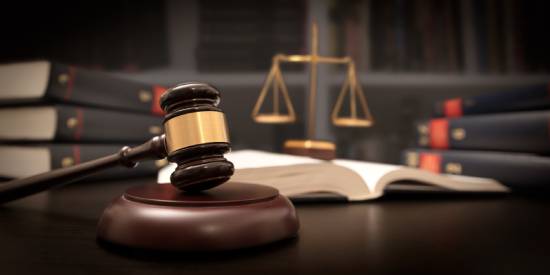 Petitioners may not secure an expungement order if there are disorderly persons, petty disorderly persons, or criminal charges pending against them. Further, a petitioner will not be granted an expungement order for a criminal conviction if they have previously been granted an expungement or similar relief. And in those instances where the petitioner has received a dismissal of a criminal charge because of acceptance into a supervisory treatment or any other diversion program, the petitioner must provide a statement setting forth the nature of the original charge, the court of disposition, and the date of disposition.
Pursuant to N.J.S.A. 2C:52-14, 'Grounds for Denial of Relief,' a petition for expungement shall be denied when:
(f) The person seeking the relief of expungement of a conviction for a disorderly persons, petty disorderly persons, or criminal offense has prior to or subsequent to said conviction been granted the dismissal of criminal charges following completion of a supervisory treatment or other diversion program (emphasis added).
If an expungement order is granted, the petitioner must send the order to a number of criminal justice agencies to ensure that all relevant records held by all involved criminal justice agencies are indeed expunged. For example, if someone is arrested in Anytown, New Jersey, they will likely be fingerprinted and brought to the local jail, tried in a local court, and sentenced to probation with the local probation department. Thus, the expungement order should be sent to the state authorities (due to the fingerprints), the arresting police department, the local jail, the local sheriff's department, the local court, the local probation department, and the local sheriff's department. All of these agencies will have records pertaining to the arrest and charges. So if they are not provided with the expungement order, they will not remove any of the records.
Once an expungement order is issued, and once it has been sent to all of the agencies that were involved in the arrest, charges, and disposition of the matter, persons securing the order can tell anyone who has inquired that the arrest and/or conviction "never occurred." This provides a tremendous benefit in a number of situations, including job applications and licensing.
Let's discuss your matter during a confidential consultation. Please call 908-946-8227 and ask for Ryan Melsky or contact me at Ryan@gmnj-legal.com.