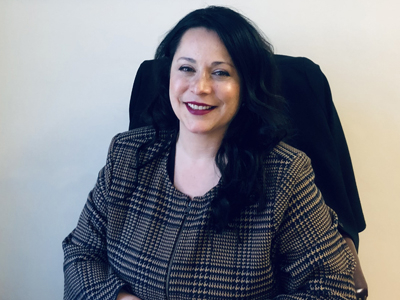 Among her honors, she was named:
One of the top 10 attorneys by the American Jurist Institute in 2017.
A distinguished lawyer by the Expert Network.
One of New Jersey's "10 Best" Attorneys in 2015, 2016, and 2017 by the American Institute of Family Law Attorneys.
One of New Jersey's "10 Best" Law Firms in 2015 by the American Institute of Family Law Attorneys.
A Super Lawyers Rising Star in 2015, 2016, and 2017.
Stefanie believes that giving back to her community is an essential part of her law practice. These are some of her pro bono/volunteer activities so far:
She represented domestic violence victims helping them obtain final restraining orders through the Battered Women's Legal Advocacy Project from 2008 through 2014.
She met with women and men faced with family-related legal disputes – usually divorcing spouses with child custody, domestic violence, and financial issues – through The Women's Center at Centenary College and the Women's Center at the County College of Morris.
She was an early settlement panelist for the Morris County Early Settlement Program. Attorneys on the panel provide settlement recommendations to litigants in divorce proceedings.
She volunteered at the Morris County Self-Help Resource Program.
She volunteered on the Community Resource Investment and Strategic Planning Committee at the United Way of Hunterdon County in 2014.
She served as a volunteer coach for the Vincent J. Apruzzese High School Mock Trial Competition in 2014 and 2015.
She served on the Red Shoe Event committee, an annual fundraiser for the domestic violence shelter in Hunterdon County.
She was a board member of the United Way of Hunterdon County and a member of the Volunteer Center Committee in 2017.
Stefanie was born and raised in Staten Island, New York, and settled in New Jersey in 2005.  She is a devoted mother to her daughter, and she enjoys traveling with her family.  She loves animals, and she fosters nursing dogs and their litters for Common Sense for Animals, a local animal shelter.