Bad Faith: What Is It?
Bad faith is a term used in various areas of the law. It is the standard for one litigant pointing their finger at their adversary and saying "you are not dealing with the issue fairly."
The term "bad faith" does not simply pertain to bad judgment or negligence. Rather, it implies the conscious doing of a wrong because of dishonest purpose or moral obliquity. "Bad faith" is different from negligence in that it contemplates a state of mind affirmatively operating with furtive design or ill will.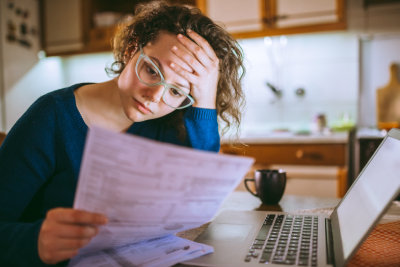 Black's Law Dictionary defines "bad faith" as "the opposite of good faith, generally implying or involving actual or constructive fraud, or a design to mislead or deceive another, or a neglect or refusal to fulfill some duty to some contractual obligation not prompted by an honest mistake as to one's rights or duties, but by some interested or sinister motive."
Nevertheless, the meaning and application of the term "bad faith" must be determined within the context of the particular matter being considered. A party's alleged bad-faith actions must be "solely for the purpose of harassment, delay, or malicious injury."
Bad faith, therefore, imports a dishonest purpose. It contains the element of intent to do wrong in some degree, actual or necessarily inferable.
Bad faith can be an issue in family law or real estate law case.
Are you buying or a selling a home? Are you considering a pre-nuptial agreement, a divorce, a custody arrangement?
Let's discuss your matter during a confidential consultation. Please call 908-946-8227 and ask for Stefanie Gagliardi or contact me at Stefanie@gmnj-legal.com.