Gifts Between Spouses and Equitable Distribution
Spouses going through divorce frequently focus their efforts on negotiating the support and custody issues in their case before addressing the division of their assets and debts. This is for good reason, of course, as concerns about how to pay bills and family structure are often more pressing than others.
Yet, as the bigger issues are resolved it becomes increasingly apparent that smaller disputes require additional emotional energy to resolve. This includes the personal property that remains in the former marital residence. This property will include property that you each brought into the relationship, property purchased together, property gifted to you individually or jointly, and property that you each gifted to the other.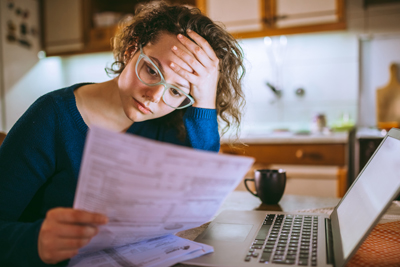 By way of example, let's say that one spouse gifted the other a set of golf clubs. Should the receiving spouse consider the golf clubs a part of equitable distribution? In other words, does the receiving spouse owe the other spouse some amount of money representing the partial value of the clubs so that they do not have to be sold? The answer is yes.
Gifts between spouses are subject to division between the spouses. So, whether its golf clubs, jewelry, electronics, or collectibles, any gift made by one spouse to the other becomes a part of the larger pot that needs to be considered when dividing assets. There are many options available for the handling of the distribution of personal property, including gifts, between spouses. By way of example, it can be easier for the spouses to just do a walkthrough of the house and alternate picking the items each wishes to keep. For others, it's easier for one spouse to keep all of the property and offer to pay a sum to the other spouse, which represents a share of the value of the property. This is often the case where one spouse keeps the former marital home.
Do you have questions about your assets? Let's discuss your matter during a confidential consultation. Please call 908-946-8227 and ask for Stefanie Gagliardi or contact me at Stefanie@gmnj-legal.com.