You Need Your Own Attorney When Negotiating a Pre-Nuptial Agreement
Unfortunately, a pre-nuptial agreement is generally an adversarial document that is negotiated between the parties. It is required to be executed before the marriage. So each party will want what is in their best interest at the time of execution.
It might feel counter-intuitive that two people who are presumably in love would want to negotiate for their individual interest just prior to marriage. But this is precisely what needs to occur for a pre-nuptial agreement to be most effective. That's why you need your own attorney to represent you when negotiating a pre-nuptial agreement. This is especially important because you will likely be "thinking with your heart" instead of "thinking with your head" at the time of negotiation. Your attorney can assist you not only by explaining legal ramifications but also with helping you make objectively reasonable decisions.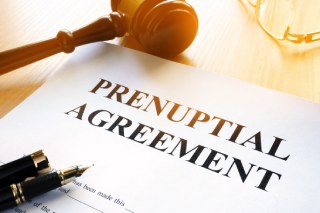 Last but not least, it often happens that a couple will want to choose one attorney to represent both parties regarding their pre-nuptial agreement. Don't. It is not recommended – especially if the attorney has represented one of the parties before. A pre-nuptial agreement produced by one attorney representing both parties might be open to a claim by one of the spouses that the attorney was not objective in her representation.
Are you contemplating signing a pre-nuptial agreement before your wedding? Let's discuss your matter during a confidential consultation. Please call 908-946-8227 and ask for Stefanie Gagliardi or contact me at Stefanie@gmnj-legal.com.