Top Five Characteristics to Look For When Selecting a Real Estate Attorney For the Sale of Your House
So you're selling your house. You need an attorney who understands real estate. Here are five characteristics to consider when looking for the best real estate attorney for you.
1. Real Estate Experience. Experienced real estate attorneys know the pitfalls that can occur with real estate transactions. Although many attorneys will acquire some real estate experience over the course of their careers, they might not be up-to-date on the latest laws and procedures if they are not consistently practicing real estate law.
2. Contracts Experience. One of the most important documents pertaining to the sale of your house is the contract. If your attorney does not have extensive experience with handling various forms of contracts, they might overlook important information or contingencies contained in your sales contract. Of course, an experienced real estate attorney is going to be familiar with real estate contracts. But if this attorney also has experience dealing with contracts outside of a real estate practice, it is an added bonus.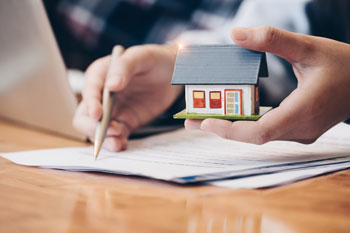 3. Hands On. You want an active, "hands-on" attorney to represent you with the sale of your house. With the number of players and agencies participating in any real estate transaction, it is foreseeable that one player might assume that another player is handling a detail or issue. This creates confusion. You want an attorney who will roll up her sleeves, take charge, and make certain all activities are being handled.
4. Communicator. Your attorney must be a good communicator. The sale of your house can become messy and confusing once all of the players begin to interact. If the information coming out of your attorney's office is not clear—or if there is no communication at all—an otherwise simple sale of your house could turn into a confusing mess.
5. Reasonably Priced. A real estate attorney should bill you for her services, but they should not set you up for paying fees that could have been avoided. Be sure to carefully check any proposed retainer letters for hidden or "extra" fees and then compare these with other retainer letters if they are available. Does the attorney whom you are considering charge for activities that others don't?
Are you thinking of selling or buying a home? Let's discuss the matter during a confidential consultation. Please call 908-946-8227 and ask for Stefanie Gagliardi or contact me at Stefanie@gmnj-legal.com.
Comments are closed.